Hydrating Mango Creme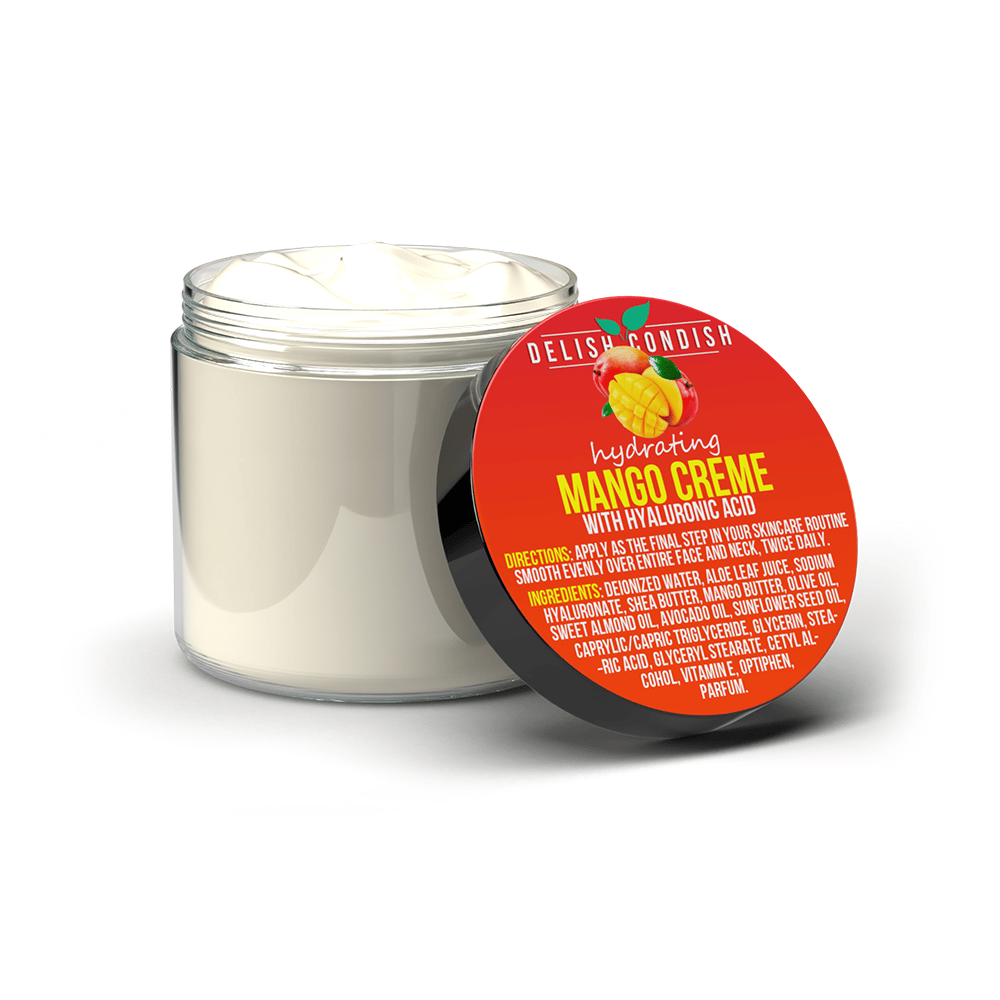 This velvety face cream contains a natural blend of 5 oils and exotic Mango and Shea Butter, to increase elasticity and ease dryness. Along with being supercharged with good oils, it also contains the super moisturizing properties of Hyaluronic Acid to ease wrinkles, fine lines and smooth the surface with a slight "plumping" action. Shelf Life: 12mos after opening
Power Players:
Hyaluronic Acid: Hyaluronic acid is made naturally in our bodies and is a great addition to any skin care product because of it's ability to retain a balanced amount of moisture and renew skin for a youthful appearance.
Mango Butter: Thanks to mango butter's naturally high concentration of vitamin A, it encourages healthy cell production and turnover. It can help keep your skin firmer while also reducing the appearance of fine lines and wrinkles by stimulating skin cells that are important for keeping skin toned and taut. Mango butter is not only incredibly soothing, it offers anti-inflammatory properties that can treat inflamed, dry, itchy skin caused by eczema or psoriasis.
Avocado Oil: Avocado oil is rich in fatty acids and is excellent for moisturizing the skin. In addition to vitamin E, avocado oil contains potassium, lecithin, and many other nutrients that can nourish and moisturize the skin.
Ingredients: Deionized Water, Aloe Leaf Juice, Sodium Hyaluronate, Shea Butter, Mango Seed Butter, Olive Oil, Sweet Almond Oil, Avocado Oil, Sunflower Seed Oil, Grape Seed Oil, Caprylic/Capric Triglyceride, Glycerin, Stearic Acid, Glyceryl Stearate, Cetyl Alcohol, Vitamin E, Cyclopentasiloxane, Optiphen.