Brightening Nectar Vitamin C Serum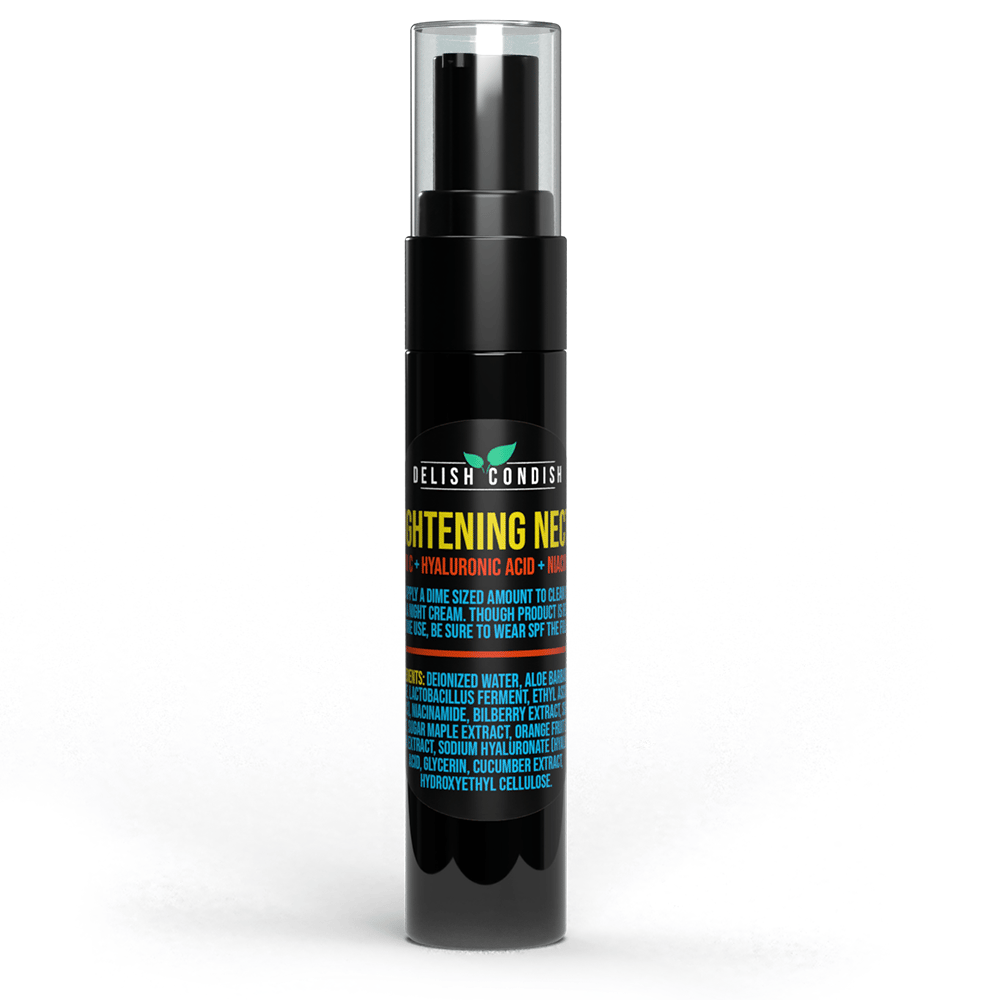 This nectar is a multifunctional Vitamin C Serum which performs as an extremely mild exfoliant, anti-oxidant, and skin brightening agent with anti-aging properties. If you're looking for a product to help you balance and even skin tone, enhance your skins barrier function and hydrate thirsty skin, this is the serum for you. Shelf Life: 9mos after opening
Power Players:
Vitamin C: Vitamin C is a powerful antioxidant that fights fine lines by stimulating collagen, brightens your complexion by blocking excess pigment creation, and protects your skin from damaging free radical and other environmental stressors
Hyaluronic Acid: Hyaluronic acid is made naturally in our bodies and is a great addition to any skin care product because of it's ability to retain a balanced amount of moisture and renew skin for a youthful appearance. It's incredibly gentle, so it's perfect for sensitive and blemished skin. Hyaluronic acid holds up to 1000 times its weight in water, keeping your skin hydrated all day.
Niacinamide (Vitamin B3): Niacinamide has been proven to help lighten the areas of dark pigmentation and even out skin tone. It also helps prevent additional spots from developing. Niacinamide also increases ceramide and fatty acid levels in the skin thereby increasing hydration levels. This is a team player who's gonna get the job done and can play every position from evening out skin tone to hydrating to giving skin a smoother appearance.
Ingredients: Deionized Water, Aloe Barbadensis Leaf Juice, Lactobacillus Ferment, Ethyl Ascorbic Acid (Vitamin C), Niacinamide, Vaccinium Myrtillus (Bilberry) Extract (and) Saccharum Officinarum (Sugar Cane) Extract (and) Acer Saccharinum (Sugar Maple) Extract (and) Citrus Aurantium Dulcis (Orange) Fruit Extract (and) Citrus Medica Limonum (Lemon) Extract, Sodium Hyaluronate (Hyaluronic Acid), Glycerin, Cucumis Sativus (Cucumber) Extract, Hydroxyethyl Cellulose